Tanya Louise
Lifestyle: 10 things to do in Nottingham to beat Blue Monday
Updated: Jan 23, 2019






Blue Monday is upon us, said to be the most depressing day of the year. The credit card bills start to arrive, it's still another week until pay-day, and, lets face it, the weather is bleddy miserable.






It's actually a concept which was first publicised as part of a 2005 press release from holiday company Sky Travel, which claimed to have calculated the date using an equation, but I don't know about you, I still feel like I'm recovering from the post Christmas blues.




With that in mind, I've rounded up my pick of fabulous things to do in Nottingham to get you through to the end of January.








Kitty Cafe will have you feline fine








Still not 100% after the excitement of Christmas and New Year?  Head along to Kitty Calm at The Kitty Cafe.  With morning and evening meditation sessions, you can experience total calm. I think I'm allergic, so you're unlikely to see me there, although on the plus side my lips swell up like the late Pete Burns, so you never know.  It would certainly save on the lip filler (22nd January) https://www.kittycafe.co.uk/












£1 Comedy Night




Need a laugh? Head to the £1 Comedy Night at The Canal House (It used to be a museum you know) The evening will feature a mixture of established acts trying new material and new acts.  How much is it?  It's £1. (23rd Jan) http://www.ncfcomedy.co.uk/poundnight.html








Tutored Wine Tasting & Supper at Hart's Restaurant




Necking a bottle of wine may well be tempting to combat those blues, but if you'd like to know a little more about what you're drinking, then Harts' wine tasting and supper evenings are a great way to spend an evening trying a fantastic array of wines, complimented by a fantastic menu of fine food. (23rd Jan) https://www.hartsnottingham.co.uk/upcoming-events/




Burns Night




Wine not enough?  Have yourself a dram of Whisky and toast the Haggis at a Burns Night Celebration.
The Mour Hotel in Nottingham is offering a delicious four-course meal for two and a nights stay in one of the designer rooms (Think of the insta photos though) plus breakfast for £99, so there's no need to worry about finding your way home afterwards  (25th Jan) https://www.mourhotel.co.uk/








Onsie Skating Party




If I could Ice Skate, you might find me at the National Ice Centre for their Onesie Skating party (Did I ever tell you about the time the ex Mother-in-Law bought me a onesie with LMFAO without knowing what it meant?) As it is I'd probably need a well padded one as I generally resemble Bambi on Ice.  No need to dress up for this one, turn up, have fun.  There's even a pizza offer (26th Jan) For further information, visit: https://www.national-ice-centre.com/whats-on/onesie-parties/.












Beat The Streets 2019






With months to go until Festival season, Nottingham-based charity festival Beat the Streets is your opportunity to enjoy live music over more than 10 stages in venues across Nottingham City Centre (27 Jan) http://www.beatthestreetsuk.com/






Learn Drag: Live Performance | Talk | Q & A






Here's your opportunity to ask a real life drag queen any of those burning questions you've always had, such as "How do you get your legs so toned, girlfriend?" "How is your make-up so on fleek?" during this fantastic one of a kind evening. I've met the pair you can question before and I can confirm they are hilarious. Join local drag artists Nana Arthole and Marilyn Sane for a Q & A! (27 Jan) https://debbiebryan.co.uk/






A Street Car Named Desire






Tennessee Williams' explosive 1947 domestic drama is as bluesy, boozy, fiery and passionate as a hot night in New Orleans and was a sensation on stage and screen, immortalised in Marlon Brando's legendary Performance.  Catch a live performance at The Lace Market Theatre (28 Jan - 2 Feb) https://lacemarkettheatre.co.uk/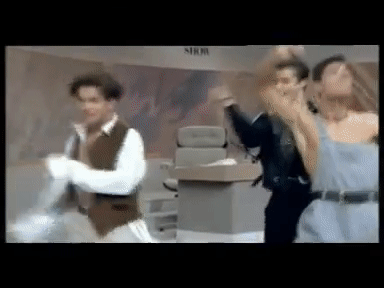 Boyzone: The Farewell Tour 2019




Wave bye-bye to Boyzone who, after 25 years, six number one singles and five UK albums, are hanging up their mics (though no doubt they'll be picking them up individually) Wave them off from The Motorpoint Arena (29 Jan) https://www.motorpointarenanottingham.com




Still I Rise




Not only is it the name of the brilliant poem by Maya Angelou, but also a free exhibition at Nottingham Contemporary exploring the role that women have played in the history of resistance movements and alternative forms of living. Coinciding with the centenary of women's suffrage in the UK, this major group exhibition looks at resistance across the world from a multiplicity of viewpoints, from the domestic sphere to large-scale uprisings and spanning the late 19th century to the present. (Until 27 Jan) http://www.nottinghamcontemporary.org/art/still-i-rise


Will you be going to any of these? What will you be doing to beat those Blue Monday blues?








Love Tx